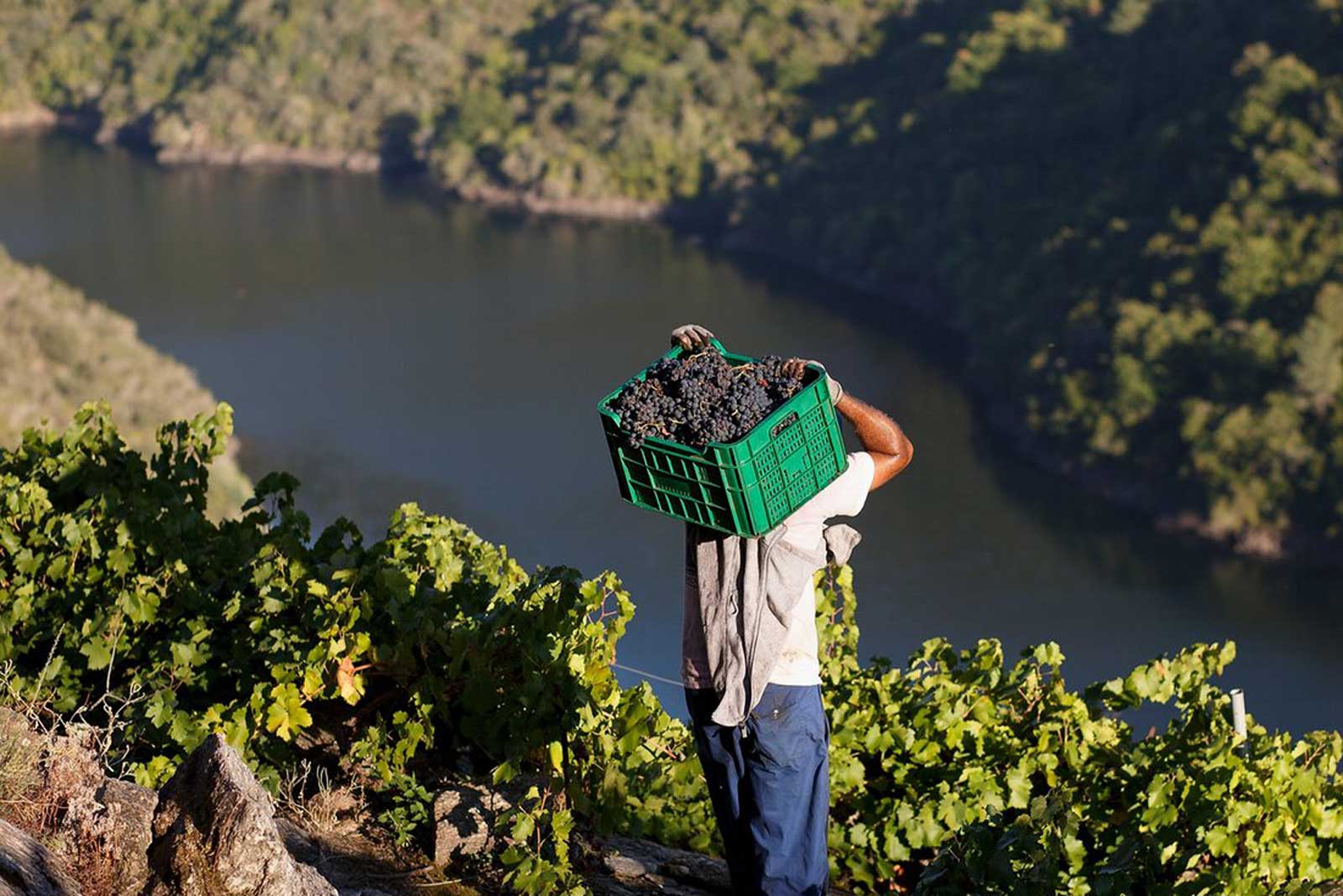 History of our restaurant
What is San Clemente's story? Many would say it is the culmination of a whole lifetime dedicated to providing food and wine for the public.
Our founders, Manolo and Tinino, were brought up with both wine and hospitality being central in their lives. They came from a farming background, just like many people from the Galician countryside. Being brought up in the Ribeira Sacra area, their childhood was spent surrounded by, and playing in, vineyards. As children, they saw the natural processes of vine cultivation, pruning and harvesting at first hand. They came from the birthplace of Amandi wine.
During the hard post-war years, they were forced to emigrate in order to improve their circumstances. They ended up in Zurich, working in the hospitality sector, but always with the same two ideas in mind: to come back one day to the their homeland and set up their own business.
After many years of hard work, they finally got the opportunity to return, and they didn't hesitate for a moment. So destiny brought them back to Santiago de Compostela where, at last, they were able to run their own restaurant, San Clemente.
The combination of everything they had learned from their experience in Switzerland, their upbringing, and their deep roots in wine culture meant they were innovators in Santiago de Compostela. Pioneers, over many years, in promoting the consumption of the "life blood" of their own land: Amandi wine.
It was not long before San Clemente became a focal point in the city and the meeting place of choice for a wide range of people from the surrounding area.
The restaurant is in the heart of Santiago's historic old town, in the square that gives us our name: San Clemente. It is just a few metres from the busiest streets, in a place quiet enough to go almost unnoticed for the visitors to the city, but not for the locals…
Today, more than 40 years on, the restaurant has been completely renovated, adapted to new times and trends. But Miguel, our current manager, who virtually grew up in the restaurant, keeps it faithful to its roots: good food, good wine and a great atmosphere.
Manolo still visits the restaurant regularly, and often can't help remembering how it all began… and Tinino is always watching what's going on, from his favourite place: "O rincón do patrón".